Expert Helping-Hand™
Drop Frame flexibility, because every route is different
The most versatile waste collection vehicle available, the Labrie Expert can be used for manual, semi-automated or fully automated collection.
Application
Automated
Manual
Residential
Alleys, tight areas
Recycling
Tip to dump
CNG
VERSATILITY
MANUAL OR SEMI-AUTOMATED COLLECTION
The proprietary drop frame chassis modification engineered and performed in house is perfect for manual or semi-automated waste or recycling collection and the loading height of only 5.5" above the chassis frame makes this configuration safer, faster, and easier to load.
ARM
THE HELPING HAND™ ARM
The Helping Hand™ arm's pivot point provides minimal swing out, which is perfect for loading in places where operating room is limited, but can still extend up to 10 feet to make quick work of demanding routes.
COLLECTION
THE EXPERT DUAL HELPING-HAND™
The Expert Dual-Helping Hand™ is an excellent way to increase productivity and efficiency for alleys, dead ends, and one-way street collection. It also increases safety by reducing or eliminating the need for "Back-ups", which account for more than 50% of industry-related accidents.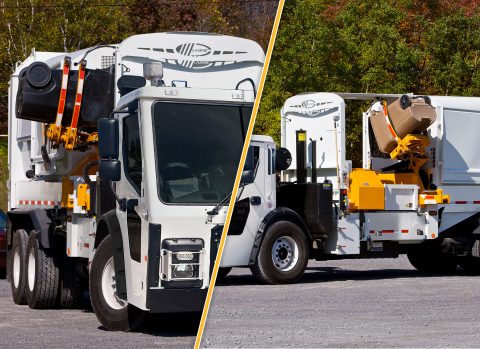 COLLECTION
GLASS COLLECTION
3 yd³ or 5 yd³ glass compartment for separate glass collection. Also single or dual cart tippers available curbside and/or street side.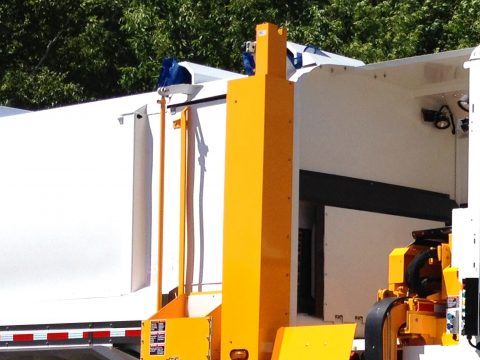 ALTERNATIVE ENERGY
CNG POWERED
The need for alternative energy is real. Meet that need with Labrie's proprietary CNG System. For thoroughly engineered alternative energy solutions, the answer is always Labrie.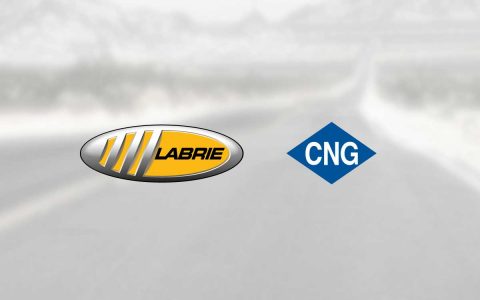 Specifications
15 yd³ to 37yd³ body sizes available
Arm with 10' reach* & 400 lb lifting capacity
Tapered body for effortless unloading
50/50, 40/60 or 60/40 split body configurations available
Manual, semi-automated or fully automated