Automizer Alley-Hand™
The industry's premier side loader with a stronger Zero Kick-Out arm
The Automizer has been the benchmark for productive side loaders since its inception, and Labrie™ has paired this time-tested body with the all-new Alley-Hand™ arm for a combination that will leave no carts behind in tight spaces or long reaches.
Application
Automated
Residential
Alleys, tight areas
Recycling
Tip to dump
Full eject
EV
CNG
Zero Kick-Out
The Alley-Hand™ ARM
The premier side loader in the industry comes with a stronger Zero Kick-Out Arm solution. The Alley-Hand™ is the perfect match for tight areas, with a 12-foot reach and a 550-pound lifting capacity, providing exceptional performance.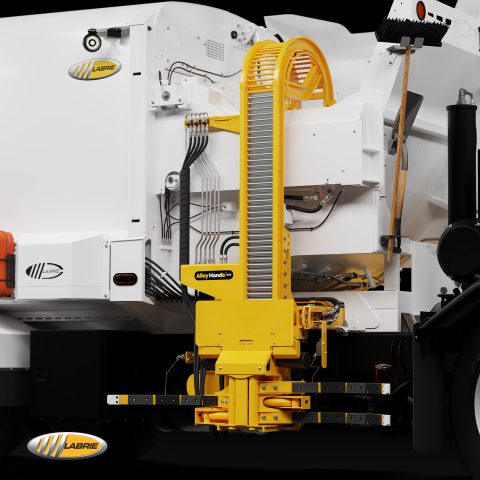 DUMPING
TIP TO DUMP OR FULL EJECT
The Automizer Alley-Hand™, like its big brother, offers Tip to dump or Full Eject configurationsto suit different types of applications.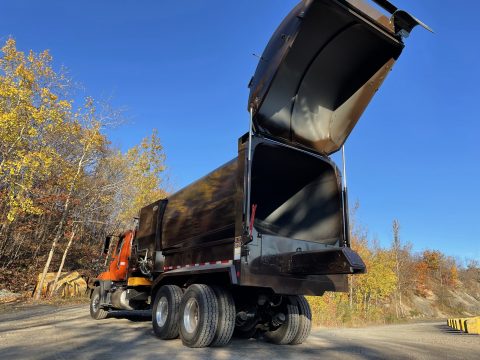 CNG
MORE AFFORDABLE, CLEANER, QUIETER
We deliver the highest quality, factory–installed compressed natural gas (CNG) solutions that are fully tested at our on-site CNG station. This unit offers fully integrated Labrie CNG systems - roof, tailgate and back of cab mount - 50 to 100 DGE.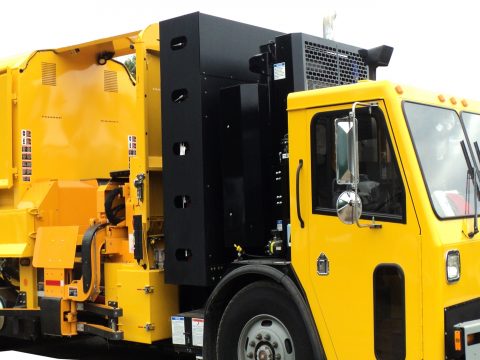 ALTERNATIVE ENERGY
EV OR CNG POWERED
The need for alternative energy is real. Meet that need with Labrie's proprietary CNG system or seamless integration to a Battery-Electric chassis. For thoroughly engineered alternative energy solutions, the answer is always Labrie.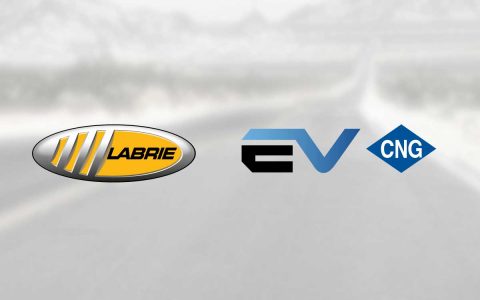 Specifications
15 yd³ to 37 yd³ body sizes (tip to dump)
Abrasion Resistant floor & AR500 wear plates
Tapered body for improved compaction and easy unloading
Single piece body walls for increased strength and seamless appearance
In-line arm design, no torsion, no side load