Automizer Helping-Hand™
Flexibility and reliability in one package
The ultimate combination of our High Efficiency straight frame ASL body, with the smooth and simple Helping Hand™ automated arm. A low load sill, with access door on the curbside for hand-loading access add to this package of unmatched versatility and seamless performance.
Application
Automated
Residential
Recycling
Tip to dump
Split Body
CNG
ARM
THE HELPING-HAND™ ARM
The Helping Hand™ has been designed to be located inside the hopper, reducing the need to compensate for torsion stress, like larger offset designs. This mounting position allows us to retain the enclosed hopper feature and its associated benefits. Durability and lowest total cost of ownership will be yours with the Helping Hand™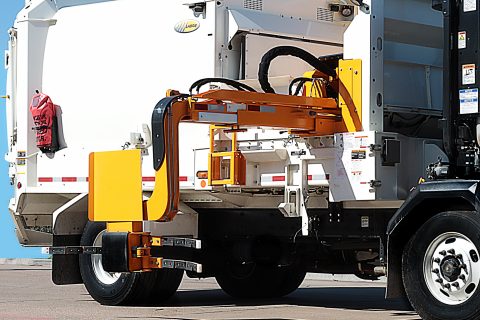 VERSATILITY
60/40, 40/60 or 50/50 split bodies
The versatility that this split design offers is essential when maximizing payload and adapting route diversion rates. The body comes in a 50/50, 40/60, or 60/40-split configuration. Controlled by a hydraulic cylinder, the hopper chute can be re-configured on-the-go from within the cab.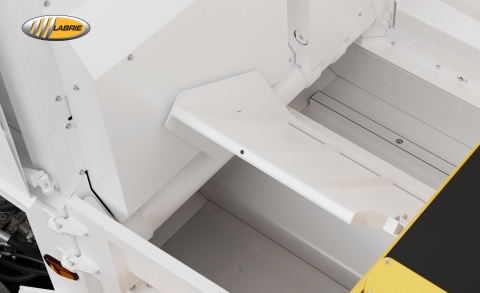 COMPACTION
PROVEN TAPERED BODY
The rounded and tapered shape of the body sides and roof increases the compaction ratio by retaining material at the back of the body. This also makes for a smooth unloading process, even at the highest compaction ratio.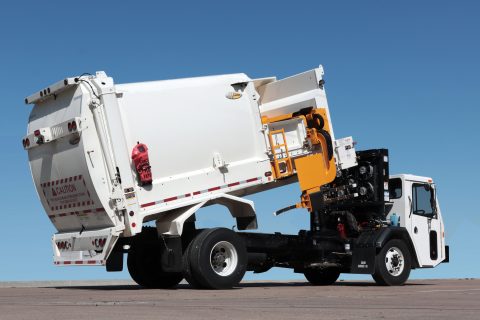 ALTERNATIVE ENERGY
EV OR CNG POWERED
The need for alternative energy is real. Meet that need with Labrie's proprietary CNG system or seamless integration to a Battery-Electric chassis. For thoroughly engineered alternative energy solutions, the answer is always Labrie.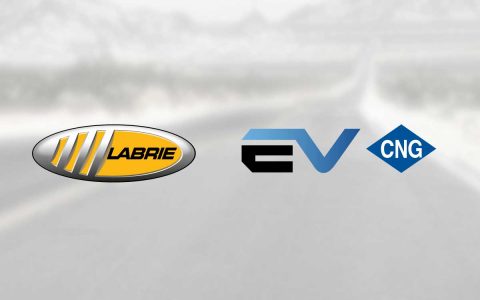 Specification
20 yd³ to 37 yd³ body sizes available
Fully Integrated Labrie CNG systems - roof, tailgate and back of cab mount - 50 to 100 DGE available
Onboard diagnostic tools
Single piece body walls
Increased sump volume